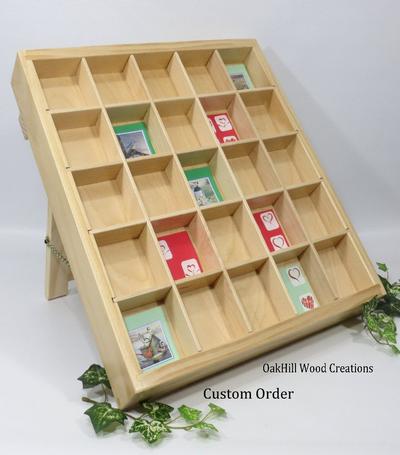 At OakHill Wood Creations we are recreating old world, handmade craftsmanship. Each item is handcrafted with the same care and attention to detail that craftsman of yesteryear had. These items have a story. The story of a man who wants to show that high caliber fine craftsmanship is still cherished and that
MADE IN USA
still means made to last.
John spent many years as a machine/tool designer with tolerances of thousands of an inch. He also loves fine woodworking and uses that same precision in creating our handcrafted items. Like the handcrafted items of yesteryear, you will be delighted by the craftsmanship and attention to detail in all our pieces.
Our early products were mainly Home Décor items, Soap Dishes, Trivets, Tealight Candle Holders, Keepsake Boxes, and Decorative Dice. Then, due to a request from a customer we added our Jesus Optical Illusion.
.
Our world really opened up when John made a simple stand to display our Fish Trivet Set and on impulse put it on Etsy for sale. That little stand has been very popular and showed us that there was a need for Countertop Display Stands. We have now made Standard and Custom stands for craft fairs, trade shows, conventions, college admission fairs, state park facilities, store displays, medical facilities and doctor's offices around the USA and overseas.
We rounded out our shop with the addition of some new machinery that enables us to produce Engraved Wood Plaques with quotes and words of wisdom.
OakHill Wood Creations is Veteran owned and operated. Our Shop is smoke and pet free.